Main content starts here, tab to start navigating
Hours & Location
Slide 1 of 2
Slide 2 of 2
Hours & Location
2425 N Rocky Point Dr,
Tampa, FL 33607
(813) 281-1943
rustypelicantampa@srcmail.com
Hours:
Lunch
Thursday & Friday from 11am-4pm
Dinner
Monday - Sunday from 4:30pm-9:30pm
Brunch
Saturday & Sunday from 10:30am-2pm
Bar
Monday - Sunday from 4:00pm-9:30pm
Happy Hour
Monday-Thursday from 4:00pm-6:30pm
Easter Hours:
Brunch 10am-4pm
Dinner 5pm-9pm

Special Events
Our Special Events office is open and now hosting special events, Monday - Sunday from 9am to 5pm!

Enjoy waterfront dining for dinner and weekend brunch. Reservations are highly recommended. We seat based on the first available table. We do not accept reservations specifically for window seating. We will try and accommodate any special requests, but you may have to wait past your reservation time for your desired table. Thank you! Rusty Pelican Tampa has partnered with OpenTable to provide free, secure, and instantly confirmed online reservations. OpenTable is managed by a third-party and accessibility is determined by OpenTable.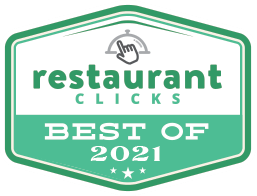 no show
no show
no show
no show