Main content starts here, tab to start navigating
Hours & Location
Hours & Location
2425 N Rocky Point Dr,
Tampa, FL 33607
(813) 281-1943
rustypelicantampa@srcmail.com
Special Events
(813) 281-1943
rptampacatering@srcmail.com
Hours:
Dinner
Sunday, Wednesday & Thursday from 4:30pm-8:30pm
Friday-Saturday from 4:30pm-9:30pm
Bar
Sunday, Wednesday & Thursday from 4:00pm-8:30pm
Friday-Saturday from 4:00pm-9:30pm

A la Carte Brunch
Saturday & Sunday from 10:30am-2pm
*Brunch Buffet will no longer be available, 2 hour limit
Happy Hour
Wednesday-Friday from 4:00pm-6:30pm
Thanksgiving Day Hours 11/26
Brunch: 10am to 2:30 pm
Dinner: 4pm to 9pm

Mondays & Tuesdays closed

Special Events
Our Special Events office is open and now hosting special events, Monday - Sunday from 9am to 5pm!

Get Directions
Reservations are highly recommended. We seat based on the first available table. We do not accept reservations specifically for the patio or window seating. We will try and accommodate any special requests, but you may have to wait past your reservation time for your desired table. Thank you!
Our one priority is the health and safety of our teams, guests, partners and community. We are implementing new social distancing measures and safety standards across all of our restaurants, while providing an amazing and comfortable dining experience. We also encourage our guests to follow healthy and safety best practices including washing hands often, maintaining social distancing and wearing a face covering when possible.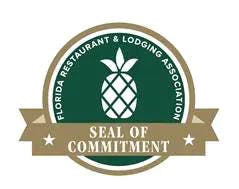 no show
no show
no show
no show